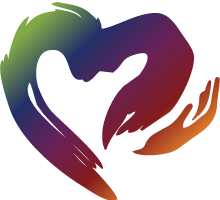 CLICK HERE to Read Charities Release Waiver And Agreement Terms
CHARITIES RELEASE, WAIVER AND AGREEMENT
This Agreement is made as of the date signed below between the Ask Dr. Nandi Charities ("Charities") and the undersigned ("Recipient").
Release: The Recipient, for themselves and their minor children, hereby authorize and consent to the use of their names and likenesses (unlimited license) in any and all print, media, or other formats, for any and all purposes related, in any way, to the promotion of Charities or the work being done by the Charities. By signing below and accepting the funds or other benefits provided by Charities, the undersigned grants to Charities a copyright to all names and images related to the Recipient and collected by or for Charities.
Waiver: The Recipient, for themselves and their minor children, hereby waive any and all rights to prevent the use of their names or images as long as the use is related to the Charities or the promotion of work being done by Charities.
Consideration: The Recipient, for themselves and their minor children, hereby acknowledge and agree that fair and adequate consideration has been provided for the use of their names and likenesses, and that they are not under any compulsion of any kind, of sound mind, and not under the influence of any medication, drug, condition or disease which would impair their judgement.
Acknowledgment: Recipient hereby acknowledges and agrees that no promises have been made regarding the amount or value of consideration to be provided in the future or to be provided by any other party. Likewise, no reperesentations have been made regarding whether any of the funds or benefits received from Charities would affect or influence Recipient's eligibility to obtain any other benefits from any other parties whatsoever.
Miscellaneous: This Agreement is made in Michigan and shall be governed and construed in accordance with the laws of such state. This is the full and final understanding of the parties and incorporates all prior negotiations, verbal and written. This Agreement may not be modified except by a writing signed by all the parties. In the event any court of competent jurisdiction rules that any provision herein is unenforceable for any reason, then the same shall be deemed stricken and the balance of the terms and provisions contained herein shall continue in full force and effect.