Dr. Nandi Charities hosts second annual Golf Outing to raise funds for Stroke Research, and Treatment!
Saturday, July 13, 2019
Indianwood Golf and Country Club

Shotgun Start at 2pm, Lunch on course, Cocktail Hour, Dinner Buffet with Carved Prime Rib, Chicken Indianwood, House Salad with Assorted Dressings, Pasta, Vegetables, Roasted Potatoes and Rolls
Tickets are $150 per person and are tax-deductible
SPONSORSHIP OPPORTUNITIES
CAN'T ATTEND? DONATE INSTEAD!
Dr. Nandi Charities is a 501c3, EIN# 46–3586049. Checks made payable to:
Dr. Nandi Charities PO Box 111 Troy, MI 48099
WHERE YOUR MONEY IS GOING
Dr. Nandi Charities uses Stroke funds to make a significant impact on the health disparities in metro Detroit. We focus on those receiving little education about prevention and treatment of stroke either because of a lack of access to services or lack of health-related knowledge. We also increase access to early treatment of stroke, to decrease the burden of disability that this disease can cause.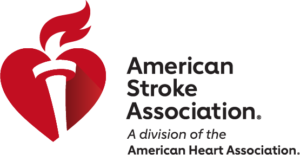 My father suffered a devastating stroke in 2008 and was never the same again. Sadly, we lost him on July 18, 2017, after a near ten-year fight.

Dr. Uma Nandi was a brilliant polymer chemist, father, husband and son. Dr. Uma Nandi held several patents for his pioneering work. He was also an amazing cook and singer, a true Renaissance man! He had a devastating stroke over 9 years ago which changed his life forever.

Without the love and advocacy of his family, and the groundbreaking treatment facilities available to him, Uma would not have lived to see the birth of his grandsons and the love of his community.
For questions or further information please contact Info@AskDrNandi (855) 376-2634